RSGYC Elmo Trophy
September 2 - September 3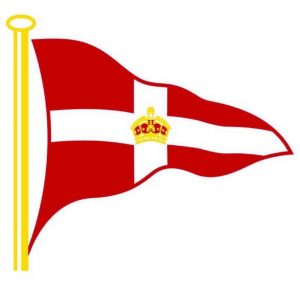 Royal St George Yacht Club
---
The Elmo Trophy 2017
"Saturday and Sunday, September 2nd and 3rd 2017"
NOTICE OF RACE
---
1. The Elmo Trophy a 3 boat Team Racing Event, will take place on Saturday and Sunday, September 2nd and 3rd 2017. This is a FREE event aimed at Junior Teams from around Ireland.2. The
2. The organising authority is the Royal Saint George Yacht Club.3. The Championship will be sailed in two person Firefly dinghies provided by the
3. The Championship will be sailed in two person Firefly dinghies provided by the organising authority.4. Event Format
4. Event Format: Registration will take place at the Royal St George Yacht Club from 10:30 to 11:00 on Saturday, September 2nd. The format and race schedule will be available at registration. There will be a briefing for all competitors at 11:00 on Saturday, September 2nd, and the first warning signal will be at 11:45. It is intended to complete all racing by approximately 15:00 on Sunday.5. Entry and Eligibility
5. Entry and Eligibility: Team must consist of 6 members from the same club or dinghy association. 2 members must be aged 16 and under on 31st December 2017 and all team members should be aged 18 or under on 31st December 2017.
To promote team racing and to encourage participation by sailors from areas where there are
insufficient sailors in each club to establish club teams the RSGYC may accept entries from
"combined club" teams.
The following conditions will apply:
Combined Club teams must represent a clearly defined geographical area.
Decisions of the Royal Saint George Yacht Club about entry or eligibility shall not be cause for redress. This amends rules 62.1 and 63.1.
The number of entries is limited to sixteen teams.
Each team shall have present an adult person-in-charge.
Notice of Race Elmo Trophy 2017 Royal St. George Yacht Club6. Entry Fees and Damage Deposits
6. Entry Fees and Damage Deposits
There is no entry fee for this event. However, to be eligible for entry teams must submit an Entry Deposit of €150 per team. This is to assist the organiser's plan accordingly for the event. It will be returned at Registration. To be eligible for Entry, teams must enter before Sunday, August 27th. Each team will be liable for the cost of damage to boats, equipment, and property up to a maximum of €500 per incident. A deposit of this amount will be required at registration and before the team may sail. When a team is assessed as liable for damage, it shall restore the deposit to the original value in order to continue sailing. Damage attributed to competitors generally, or to an unidentified team, will be attributed equally between all teams. A team may apply to the protest committee to determine their responsibility for any damage. The deposit, or any remaining balance of the deposit, will be returned after the Championship.7. Rules
7. Rules
Racing will be governed by the rules as defined in the Racing Rules of Sailing (RRS) including Appendix D, Team Racing Rules. All races will be umpired. The Call Book for Team Racing will apply.8. Personal Flotation Devices and Clothing
8. Personal Flotation Devices and Clothing
All competitors shall wear an adequate personal flotation device, and a dry suit or wetsuit at all times when afloat.
9. Acknowledgment of Risk
A boat is entirely responsible for her own safety, whether afloat or ashore, and nothing, whether in the Notice of Race or Sailing Instructions or anywhere else, reduces this responsibility. It is for the person in charge to decide whether their team is fit to sail in the conditions it will find itself in when racing. By launching or going afloat the person in charge confirms that their team members are fit and competent to team race in those conditions. Nothing done by the organisers can reduce the responsibility of the boat nor will it make the organisers responsible for any loss, damage, death or personal injury, however, it may have occurred, as a result of the boat taking part in the racing. The organisers encompass everyone helping to run the race and the event, and include the organising authority, the race committee, the race officer, umpires, patrol boats and beach-masters. The provision of patrol boats does not relieve the boat of her responsibilities.
10. Prizes
The Elmo Trophy, a perpetual will be awarded to the winning team. Further prizes will be awarded.
11. Irish Team Racing Association National Championships
The winning team will qualify for the Irish Team Racing Association National Championships to be held in November 2017.
Teams intending to enter should contact:
Bonita Moscos McDonald, Sailing Office,
Royal Saint George Yacht Club.
Phone 01 2801811 sailing@rsgyc.ie
Email sailing@rsgyc.ie
Related Events