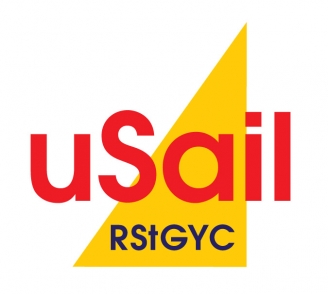 Dear fellow Members,
As your Commodore, I am asking for your help.
Those of you who were at our recent AGM will have heard of our initiative to launch a new Adult Sail Training programme (called uSail) as a central part of our campaign to attract new members. We are hoping this extremely important initiative will include as many of you, our members, as possible as we endeavour to make the participants on this course (prospective new members of our club) both welcome and engaged.
uSail Training Programme
Our adult sail training programme has been totally revamped. This new and exciting course will be short, intensive and sociable, and will bring participants quickly from novice to useful member of crew. So think of relations, friends, work colleagues and suggest that they try the uSailprogramme.
Our message is simple. "We would like you to think about sailing. Come and give it a try at minimal cost. We will supply boats, oilskins, safety gear, and instruction."
uSail Open Evening – Wednesday 30th April at 7.00pm
To launch the programme, members are encouraged to come, and better still, to bring prospective uSail participants to a short slide show presentation in the club on Wednesday 30th April at 7.00pm.
uSail Road-Show Presentation
We aim to market uSail through a "Road-Show" Presentation which can be delivered at venues around the city. We are happy to present to any prospective group at lunch-time, after work, or in the evening. Please let us know of any likely venues we could present to the best possible candidates for our programme.  These could be businesses, other sports clubs, trade organisations etc. Many of you will be working for large corporations who perhaps use the club for social purposes already; here is an opportunity for you to offer your colleagues a chance to try sailing!  Do let us know about possible venues for us to pitch our 'road-show'!
uSail Volunteers
We are looking to you, our own members, to help with aspects of the course. In particular, can you help with 'hosting' the participants pre/après sailing, so that they feel welcome.  This will not be that onerous a task, particularly if you are of a social disposition, but it is a very important part of converting 'participants' in uSail  into future members of our club.
uSail Apprentices
A key attraction of our uSail training programme at the George is the opportunity to practice new skills following the formal training course. We need your help and goodwill to make this happen. We will be asking selected members for help by supplying themselves and their boats on practice nights, or to take a George Apprentice as crew for a period of four weeks following their uSail course; please do make yourself available, if asked!
Please seriously consider positively the above appeals –  if you can assist on any (or perhaps all!?) of them; we would be very grateful to hear from you as soon as possible.
Any names or locations for any of the above, please contact (sailing@rsgyc.ie ) in the Sailing Office.
There are lots of ways you could participate beyond the above (for instance do you fancy 'presenting' the club and our uSail course on one of our road shows?).  If interested, please contact Tony Linehan at tony.linehan7@gmail.com
To conclude, may I emphasise that uSail is an important new initiative for the Club in bringing in new members for the future. I would very much appreciate your support.
With Thanks & Kind Regards,
Liam O'Rourke
Commodore