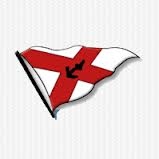 Recently, in the context of a national debate on the present state of dinghy racing, the perception emerged that Dublin Bay Sailing Club operates an age bar. Specifically, that it does not cater for under 18s.
This perception seems to have taken hold and is now fairly widely well held. The DBSC committee would like to make it clear to members, potential members, junior organisers and the wider community generally that such emphatically is not the case. It's a perception but an incorrect one.
In fact, there are many boats on the DBSC register which are crewed and sailed by young people under 18. At least three members of the current DSBSC committee have sailed on DBSC keelboats since childhood.
The misapprehension is perhaps understandable for while the Club throughout its history has welcomed all comers to membership, regardless of creed, gender or class distinctions, it no longer organises races for juniors. It did so in the past and, when support for this activity declined, joined the Dun Laoghaire clubs in organising the September Sunday series. It still provides logistical support – ribs and access to its results system and web site  – but   recently it decided not to be classed among the organisers.
This was prompted by the realisation that with the growing emphasis on child protection and parental involvement DBSC was not in a position to accept legal responsibility for an activity which was outside their competence and remit.  The feeling was that the waterfront clubs, which were more closely and personally involved in the formation of young sailors, were in a better position to accept this responsibility.
Where some issues might arise with its present programme is with the Club's PY class. In recent times, it has provided racing for a variety of Lasers (including Radials and 4.7s), OK Dinghies, RS200s and RS400s, Wayfarers and GP14s. Boats that are sailed uniquely by juniors such as Optimists and Toppers don't easily fit this particular mix. Not for reasons of safety, exactly, but because of potential race management and course setting problems on courses on which they would have to race alongside high performing boats like Flying 15s and Fireballs.
I should add that DBSC, in common with sailing clubs everywhere, is having to review its dinghy programme. As part of this process, dinghy boat owners and others who might be concerned are currently receiving an on-line questionnaire asking for feedback on the service provided. To participate in this questionnaire please click the link below:
https://www.surveymonkey.com/s/DBSCDinghy2014Survey
Another dimension is that with continuing austerity and the need to control its cost base, DBSC committee early this year decided to undertake a long-term strategic review of its racing programme – aiming perhaps for a consolidation of courses, with keelboats and dinghies racing from the a single committee vessel on adjoining or perhaps concentric circuits.
All that's for the future, of course, and for this year and the next, perhaps, the format of  DBSC racing will continue as before. With best wishes for an enjoyable and successful season in 2014.
Pat Shannon,
DBSC Commodore.