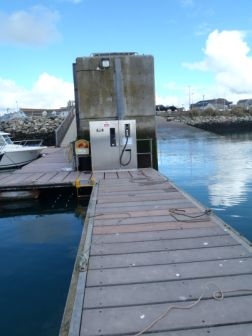 Dear All,
I am pleased to announce that a new diesel fuel oil facility has been installed in Kilmore Quay.  It dispenses filtered low sulphur marked gas oil, payment by credit / debit card.  Self service, available 24/7.
Please see attached information.
Please forward this email to any of your contacts, who may wish to avail of the service.
Please print and display on your notice boards.
Regards,
Eoin
Captain Eoin O'Doherty
Assistant Marine Officer
Harbour Master's Office
Kilmore Quay
Co. Wexford
Ireland
Tel: 053-9129955
Fax: 053-9129915
email: assistant.marineofficer@wexfordcoco.ie