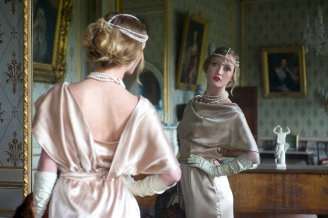 The Ladies Regatta Lunch in association with Charlotte & Jane on the 5 July was a great success with a fantastic amount raised for local charity The Dining Room.
Many thanks to all of our generous sponsors:
"Charlotte and Jane" a Kinsale based Irish design label which specializes in custom made 1940′s and 1950′s inspired dresses and suits sponsored.
sansanaSPA at the Royal Marine Hotel
The Dining Room
The Dining Room is an inter-church venture, aimed at serving the homeless, addressing food poverty, loneliness and isolation in the area. It is open three lunchtimes a week and offers hot and nutritious food at no cost.
The Dining Room opened its doors on the 24 February 2014 and has the full backing of local churches and local authorities.
Food and friendship is offered weekly by voluntary teams, on Mondays, Tuesdays and Thursdays, in the Hall of Christ Church, Park Road, Dun Laoghaire, by the People's Park.