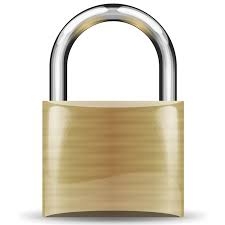 Please be advised that over the past few weeks there have been both local and harbour- wide security issues, with the theft of various items from boats.
It would appear that items are being stolen to order such as electronics and outboard engines. There have also been a number of thefts from Bullock Harbour and harbours along the coast.
As with any theft, it is important to discourage thieves to the best of our ability. With regards to your boats, I respectfully suggest the following:
Outboards:
–          If you have an outboard ensure that it is securely locked or if possible stored inside your boat and out of view
–          Remember to have a record of the model and serial number of the engine and any other relevant details
–          Recent photographs might be very helpful too
Boat Access:
–          If possible, ensure that it is not easy to access your boat/ cabin. Have a good quality lock or locking mechanism on the main entry
–          Ensure that all hatches are locked and cannot be easily opened from the outside
–          Remember to keep curtains closed
Electronics, valuables etc.:
–          As with outboards, it is recommended to have photos and serial numbers etc. for all electronics and valuables as necessary.
–          Consider what is on board, is everything required?
Keys:
While the majority of us keep our keys on board, try to be creative where they are 'hidden', indeed maybe give consideration to not keeping them on board at all. All over the world, sailors keep their keys in the cockpit locker, gas locker, sprayhood, under the mat etc.
If you wish, keys can be kept in the Boathouse where there is a secure locker for members keys that can be picked up as required.
Both the RSGYC Boathouse Team and the Dun Laoghaire Marina are extra vigilant and will do everything possible to monitor your boat. It  is important to be aware of recent events and to report anything suspicious.
The Dun Laoghaire Harbour Company are currently upgrading their  Security CCTV system across the harbour. We have also been advised by Dun Laoghaire Marina that they are exploring a number of security upgrades that may include the installation of additional security cameras along with increased lighting and increased security patrols.
Please feel free to contact me with your questions, comments, concerns and suggestions.
Sincerely,
Ronan Adams
SAILING MANAGER