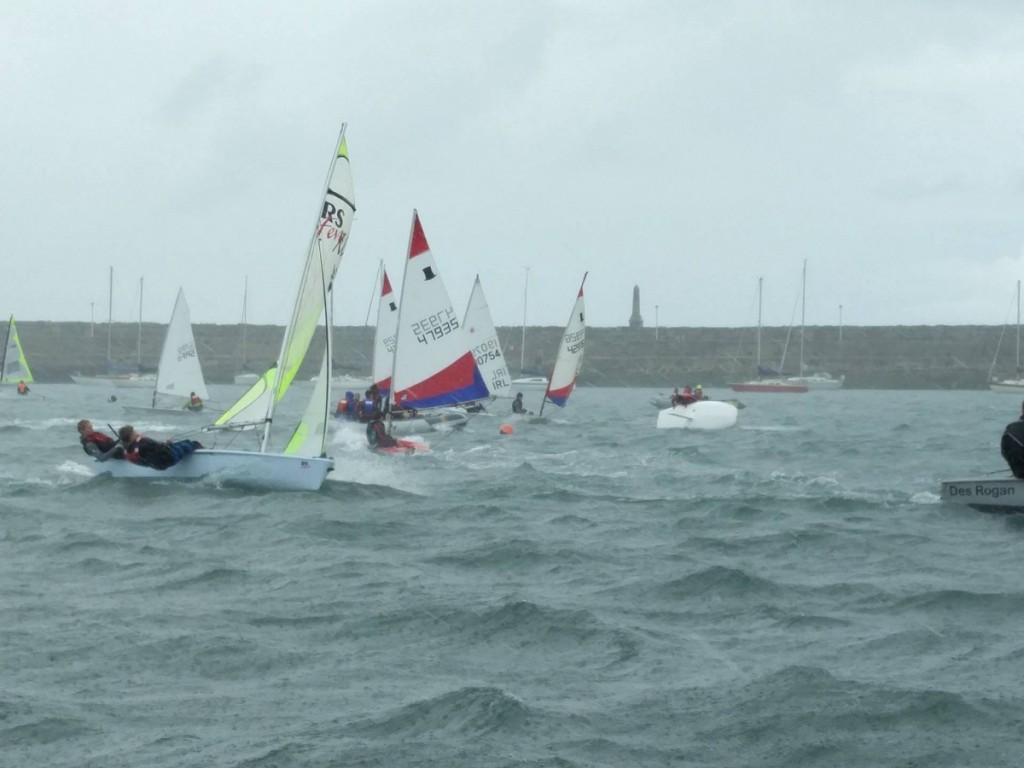 Continuing along with the challenging conditions our sailors have gone from strength to strength! We have a photo of almost all of our sailors beating upwind through a squall of 20+ knots and really rising to the challenge. All (almost) our sailors managed to stay upright and showcase their new skills. C course is growing by the minute and we're very excited to welcome all the new and excited faces.
Course B will be finishing today 1st July, with Course C beginning 4th July – 15th July so be sure to book your place before it's too late!
Our full selection of Summer Courses, along with our online booking form, can be found here: https://www.rsgyc.ie/training-3/juniors/junior-summer-courses-2016/
See you on the water!
Karl Brady
Senior Instructor R.St.G.Y.C