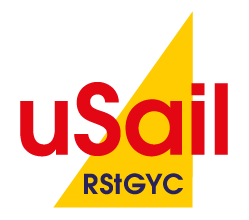 Dear member,
Our uSail Adult Sail Training Programme has proved to be an exhilarating experience for participants who have created a thriving social scene at our vibrant après-sail barbeques.
I am greatly encouraged by the impact that its success has had on younger membership growth and I am keen to further build on this momentum.
Our 2018 uSail course programme will be announced at the Season Launch Party in the Club on Thursday 22 February starting at 7pm.
I strongly encourage you to invite family, friends, relations, business colleagues or golf buddies to come along.
Your attendance would also be most welcome in making your guest(s) feel at home.
I very much look forward to meeting you and your guest(s) at the Launch Party to ensure uSail's continued success.
Please click here for our uSail launch party invitation
For our uSail page and information on course dates and offers please select here
Best regards
Michael J Pomeroy
Commodore