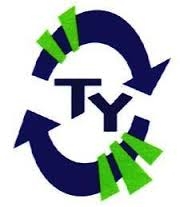 Please note that the signup forms for the great Heir Island Transition Year (TY) trips will be going live automatically at 1500 on the 12th July 2018 on this page using the links below.
The links below are to be used from 1500 on Thursday. This year we have added two additional weeks subject to registered expressions of interest. If there are more signup's than can be accomodated we will start a Wait List, if there are less numbers that sign up weeks may be consolidated.
Please remember to indicate if your sailor can do the alternative week if the preferred week is not available.
Thank you.
Combined Clubs TY Committee
Boys Week 1 Form link:
Please click here for Boys Week 1 Form
Girls Week 1 Form link:
Please click here for Girls Week 1 booking form
Boys Week 2 Form link:
Please click here for Boys Week 2 booking form
Girls Week 2 Form link:
Please click here for Girls Week 2 booking form