Irish Sailing have a page on their website with all current and past updates.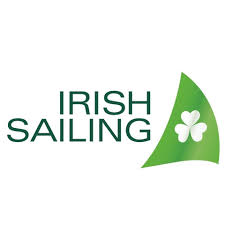 We aim to bring you regular updates about how the Coronavirus may affect your activities and how we can support you during this difficult time.
This page will bring you the latest update from Harry Hermon, changes Irish Sailing are implementing to help you through this crisis and a wide range of useful links that could help you personally, your club, centre, class, family or business.
UPDATE: 5 May 2020 – Irish Sailing seeking clarification from Department of Sport
The Phase 1 of the "Return to Sailing" Scheme is now on the Irish Sailing website here:
Phase 1 is designed to support clubs, centres and members to put measures in place that will allow the safe return to our sports on a gradual basis, subject to the lifting of the Coastguard's current advisory notice.
The Return to Sailing Scheme Phase 1 includes three sections: 4 x fundamental principles that will affect the decision to go afloat (Compliance with current Covid 19 restrictions; Personal responsibility – for your own safety and compliance; Self help – alternative means of safely returning to shore; Risk Assessment – assisting the decision making process); Phase 1 for a safe return to our sports. and a Risk Assessment template for organisations.
We continue to work with Sport Ireland on guidelines for Phase 2 and beyond, with the hope that travel restrictions may be reviewed, and multi-household groups be allowed to convene.
In the meantime, by working together and using these Phase 1 principles and guidelines sensibly and responsibly, we can make sure that our return to the water is safe for all.
#sailsmart #inthistogether #irishsailing
Click here to view the Irish Sailing webpage.