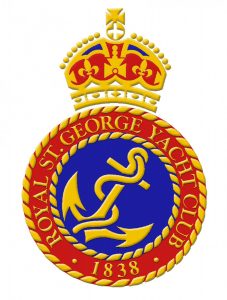 Dear Members,
The Flag Officers and Operational Board are delighted to advise that the Club house will reopen at 12.30 pm on Wednesday 1st July for lunch.  We are looking forward to the return of our members as the country eases the Covid -19 restrictions.
Please note that alcohol may only be served with meals.  The Club will comply with current guidelines, most notably social distancing, contact tracing and an enhanced hygiene regime.  A simple 'one way' circulation system will be in operation.
The following Protocols will be in place to ensure the safety of members and staff.
Please book in advance. We cannot accept "walk ins" due to table spacing and staff rostering. Tables may be booked up to 11.00 on the day of booking.
Meet, Greet and Seat. Members will be directed to their table by a member of staff. They will be asked to remain seated for the duration of their stay.
Table Service Only. Staff at the bar are instructed to ask members to remain seated and order from the table.
We would prefer payment by Credit/Debit card, to avoid handling cash.
Members are asked to familiarise themselves with the circulation system to maintain social distancing and to adhere to it.
We are set up for tables of up to six persons. We have a separate dedicated space for 'Cocooners' and or larger family groups on request.
We ask that all members familiarise themselves with these new protocols designed to comply fully with government guidelines and to ensure that our members and staff are comfortable and safe as we re-open the Clubhouse.
Day
Lunch (Pre-Booked)
Times of service

Evening
Menu
Club Closing Time
Wednesday
12:30-14:30
Lunch
17:00
Thursday
12:30-14:30
Closed
Friday
12:30-14:30
18:30-20:30
Lunch/Dinner
23:00
Saturday
12:00-15:00
18:30-20:30
Brunch/Dinner
23:00
Sunday
12:00-15:00
Brunch/Lunch
17:00
Please ensure that your party arrives shortly before your reservation.
Please reserve your table by email to reception@rsgyc.ie. or by phone to Danielle or Laura at Reception, 012801811.  The menu will be published on our website. Please note that your booking is not confirmed until Reception confirms by email or phone.
We look forward to welcoming all our members back to the club once it reopens!