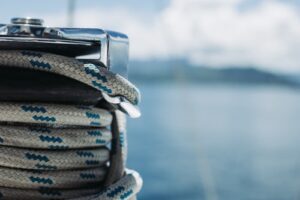 Pathways To Sailing
Are you a new member, a recent Usail graduate or have you have joined with your family?
Would you like a flavour of the many ways you can get out on the water?
Join us in the RSGYC for our Pathways To Sailing Presentation
Thursday 25th November
19.00 – 20.00
This one-hour presentation will consist of a brief talk on each of the following topics followed by a question and answer session
Family cruising with children
Adult laser sailing for beginners
Racing in Dublin bay organised by Dublin Bay Sailing Club – participating as crew
Boat ownership and maintenance
Volunteering and shoreside support for junior sailors and club events
Learn all about the many different ways you can participate in sailing from sipping cocktails in the cockpit to offshore racing.
There will be a hot dish available in the bar afterward where you can meet members from the various aspects of the club's sailing activities who will offer advice and encouragement
This is a free event but booking IS essential, if you would like to attend please click HERE to confirm your booking
If you have any question please contact Elle at 01 280 1811
We look forward to seeing you all!