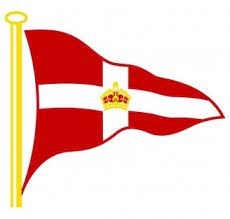 It's been a super Winter of training for the Team George Optimists.
We have had 88 sailors participate in Winter training. These fall into 3 main groups; the Sea Squirts and Tigers for the youngest sailors, the GODs (George Optimist Development Squad) being the upcoming racers, and the DOGs (Dun Laoghaire Optimist Group) who are training towards competing at the Trials for selection for Worlds, Europeans, and IDT teams. Trials 2022 are to be held in Ballyholme as part of the IS Youth National Championships on 21st – 24th April. The under 12s team for the British National Championships have been already been chosen from last year's rankings (top 12 under 12) and includes club sailors; Juliet Ryan, James Gorman, Max O'Hare, and Finn Foley. They will sail in Largs, Scotland in August.
It's not just great Oppie sailors we have, it's super coaches too. Many of our past Oppie sailors are now coaches. We have a wonderful coaching team including; Peter Fagan, Clare Gorman, Sarah Fogarty, Hugo Kennedy, Tom Higgins, Finn Walker, Rian Geraghty McDonnell, Sophie Gorman, Cian Lynch, Jamie Mc Mahon, Kate O'Connor, Kathy Kelly, Kate Fahy, Morgan Lyttle, Mark Mulvey. They have been supported by external coaches from around the world such as Thomas Chaix (FRA), Sophie Brown (IRL), Michael Gryglewski (POL), and Olympic level coach 'Bocha' (ARG).
The lifting of Covid restrictions has seen a full return to the National and International Optimist Circuit. A large contingent of sailors attended the windy IODAI National Training Week at Malahide in October, with some of our newer sailors getting great results. Over the recent mid-term break 12 George Oppie sailors went to Lanzarote to the Dinghy Coach base to train with Maurizio Bencic (SLO) the designer of the One Sails Optimist sail and former trainer of World Champions (thanks to Grant Thornton for support of the trip). In Dun Laoghaire, Michael Gryglewski the top Polish coach and champion trainer, managed some magic to get sailing and coaching in a gale swept week. After the mid-term 4 of our sailors then competed in the Opti Orange Regatta in Valencia which featured over 500 entries!
A huge thanks goes to our parent volunteers who are too numerous to name for their great support around the dinghy park and slipway and particularly those doing shore parent. The training couldn't happen without you. Thanks too to Ronan, Karin, the boathouse staff and the café staff, Kate Robbie, and the Operational Board who all help to create a great supportive atmosphere for our youngest sailors.
If you have an Oppie sailor and are not on the George Oppie Whatsapp Group, text me (0876292324) and I'll add you. This is the main source of information on training. Our goal is to provide fun, friendship, and sporting excellence.
Your organising team are;
Brendan & Sarah Foley – Optimist Class Captains
Paul Molloy – Sea Squirts and Tigers
Sarah Foley – GODs
Brendan Foley & Gavan Murphy – DOGs
Sarah and I will be doing a zoom meeting for all those who would like to know more about the IODAI Oppie racing circuit and what's involved on Tuesday 15th of March at 2000 (link will be shared on Whatsapp group)
A full programme of Summer performance coaching will be available and event support for those at the racing level. More on this soon. Also, hold the 11th-14th of August as the Optimist National Championships will be held at the Royal St George.
Happy sailing Brendan & Sarah Foley.