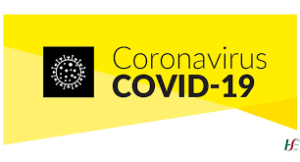 The Health and Safety of our members is Paramount here at the Royal St George. During you time at the Club we ask you to follow the Covid-19 guidelines set out to protect you, your fellow members and staff.
Updated 14/04/21
The RSGYC is continiously monitoring the evolving Irish Sailing Guidelines and updates.
Under current restrictions (L5):
Club Access
The Clubhouse is closed and all non- essential staff are working remotely. Our phones are manned 6 days a week Monday – Saturday. 01 280 1811.
Access to the Dinghy Park/ Forecourt is with your Club membership card using the pedestrian gate. Please ensure to use your card to comply with contact tracing requirements
Hand sanitiser units are available on all entrances to the Club and premises along with at the slipway
Club Cafe
The outdoor Club Cafe is open daily from 0900 – 1530 for take away hot drinks, refreshments, soups, pizzas and panini's.
Club Training & Vessel Use
There are no formal training activites permitted at the RSGYC. Junior Coaching is expected to return for the first weekend in May.
Individual sailors are permitted to launch/ recover from the slipway once they are able to do so within the Irish Sailing Guidelines. See Irish Sailing's Covid- 19 section of their website here:
Sailors can sail with one other 'pod', max of two pods sailing together.
Club equipment and vessels will be available for member use from Monday April 28th, subject to the IS updated Living with Covid- 19 Amendements here:
Hand sanitiser units are available on all entrances to the Club and premises along with at the slipway
Sailors should arrive to the RSGYC ready to go to sea
Showers are not open
Summer Dinghy Parking, Dry Sailing, Moorings & West Bight berthing
Summer Parking & Mooring/ Berthing space is available from Friday April 16th to boat owners that have pre- booked and confirmed their space. These can be booked here:
Please ensure you wear your facemask when entering, exiting, and moving around the club.
Wash your hands often and use the hand gel provided when entering and leaving the Club
Remember to keep a two meter distance between you and other members where possible.
Follow the one way system when you are in the Clubhouse.
Questions & Comments? Please click here: