Christmas Regatta December 9th 2017 – Results In
December 9, 2017
€20 – €45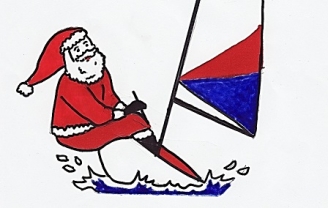 Dear Parents and Junior Sailors,
We are delighted to announce that a date has been set for this years Christmas Regatta. The event is scheduled for Saturday the 9th of December 2017. The event promises to be a fun-filled day for all ages. Sailors and Non-Sailors, family and friends are welcome.
We are also actively enlisting volunteers, so please lend your support and apply directly online by Completing this Form.
When: Saturday, 9th December 2016
Entry Fees: (Fully refundable in the event of cancellation)
€20 for Single Hander- Early Entry / €30 Late Entry (After Friday 29th November)
€35 for Double Hander- Early Entry / €45 Late Entry (After Friday 29th November)
(A hot bowl of soup or hot food dish will be provided after sailing.)
Help on the day – We need parents help, please make yourself available for this event either onshore, on the water, or for the party. All offers of help will be greatly appreciated, without which we cannot run this event.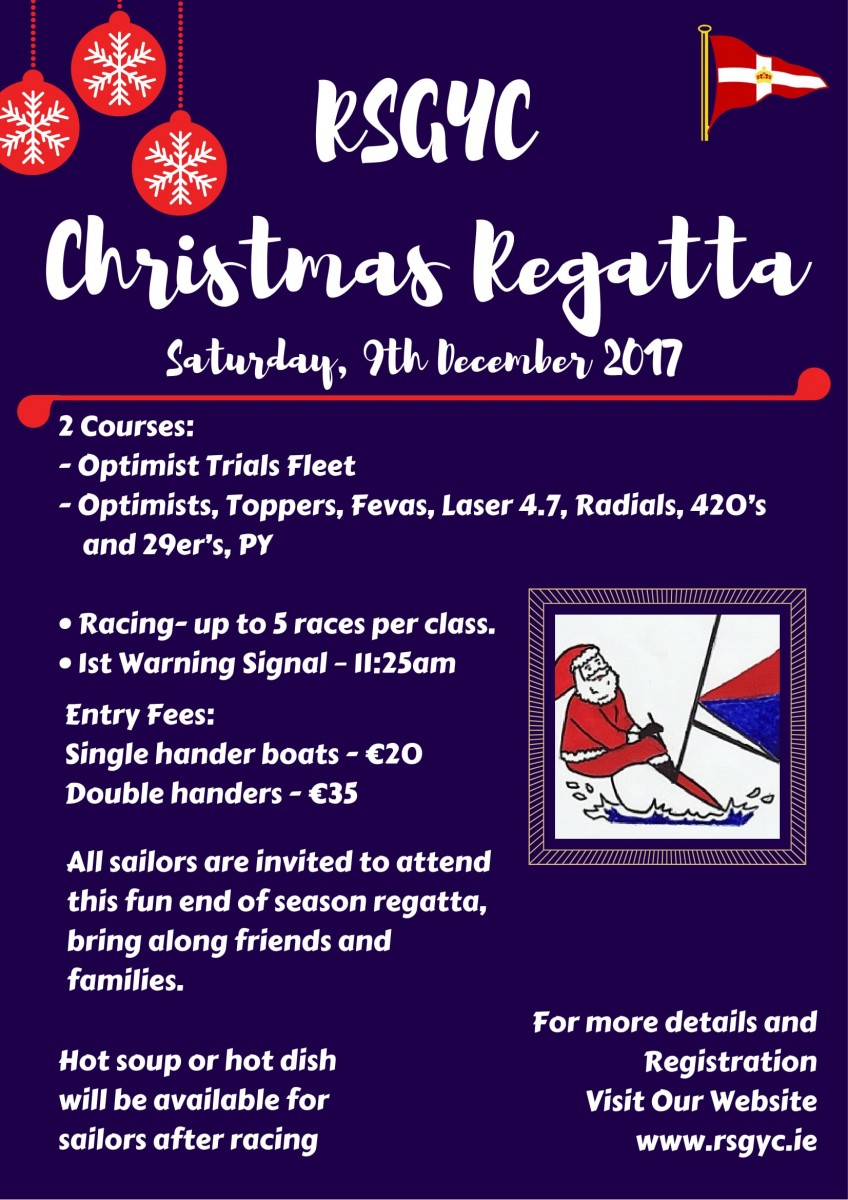 Please click the link HERE to view results

Related Events