Elmo Trophy- August 29th-30th- CANCELLED
August 29 @ 8:00 am - August 30 @ 5:00 pm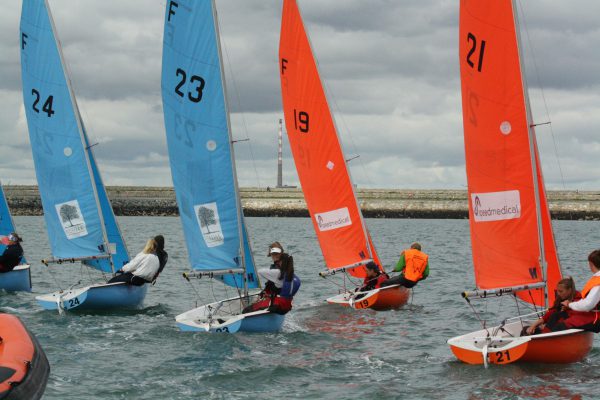 It is with deep regret that the 2020 Elmo trophy has been cancelled. With the current measures in place to halt the spread of the corona virus event organisers RSGYC have made the difficult decision to cancel the event for 2020.
Unlike conventional fleet racing regattas, the Elmo Trophy sees groups of young sailors sharing Firefly dinghies, carrying out on-water changeovers using support RIBs and often being in close proximity to one another ashore.
It also requires a high number of support staff and volunteers, as well as attracting a large amount of spectators to the club.
A postponement to October and a change in format to 2v2 Team racing was considered to enable the event to be sailed but with the recent rise in cases the event has now had to be cancelled.
This year's event was to have seen the addition of the new ISA fleet of fireflies and the introduction of a Swiss league to ensure teams on similar standards continued to race against each other all weekend. Both of these would have helped build on last year's record entry of 22 teams and 4 flights of boats.
RSGYC looks forward to welcoming teams back in 2021.

Related Events