George Autumn Oppie Coaching
November 11, 2018 @ 11:30 am - 5:00 pm
|
Recurring Event
(See all)
An event every week that begins at 11:30am on Sunday, repeating until December 2, 2018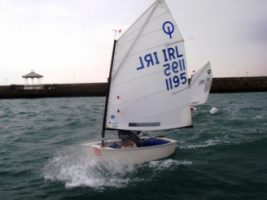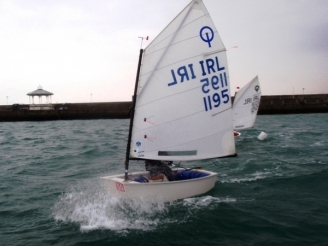 The George autumn Oppie coaching kicks off on Sunday 2 September with coached support for sailors participating in the September series. Thereafter, we will host coaching most Sunday's afternoon from midday, until the RSGYC Christmas regatta in early December. We will aim to finish at 5pm but as the days get shorter and cooler, we will finish earlier. Sailing is subject to weather and in the case of poor conditions we will either do shore based training or postpone.
We intend hosting 2 groups:
REGATTA FLEET:
Sailors who have finished the summer courses and are able to sail autonomously. They are able to do basic gybes and tacks and can beat and run in light winds. These sailors are not yet able to get around a race course without help and they are largely unfamiliar with the rules of racing. Our aim is to prepare these sailors for club regattas and IODAI regatta fleet events (see: https://iodai.com/category/regattafleet/) these sailors tend to be aged between 9 and 11
Should there be a sufficient number of older children, we will try and group them to keep the peer group together and make it more fun.
JUNIOR FLEET:
Sailors have competed in club racing and IODAI events and are familiar with racing rules. They are confident in winds of up to 20 knots and able to hike effectively. The objective of coaching is to prepare for IODAI Junior fleet racing. Coaching will focus on starts, advanced boat handling skills and racing rules. These sailors tend to be aged between 11 and 12.
Our intention is to maintain a ration of approximately 6 sailors per coach. Our coaches are selected for their experience in Optimists, coaching qualifications, knowledge of safety protocols and, most importantly, their ability to interact well with the sailors. Our overriding objective is to create a safe and fun environment for the sailors to experience the joys of sailing.
TIMING: 12:00 arrival to be rigged and ready to launch at 1pm.
NOTE: For September Series Coaching support sailors should arrive at 11:30, ready to sail for 12:00
Sailors should eat prior to launching and have appropriate clothing for cold.
Sailors are expected to rig their own boats and if they need to learn, they should arrive earlier so that they can be taught how by the coaches. Parents are also encouraged to learn since it is a useful skill to have! Sailors are expected to help each other to lift boats, rig and launch!
We require a parent to volunteer for each coaching session to assist on the slip and be present as Beachmaster in case of emergency.
REMAINING COACHING DATES
OCTOBER PROGRAM
30 September
7 October
21 October
28 October (Midterm break)
Click here to register for the October Sessions (€25 p/ session)
NOVEMBER PROGRAM
4 November
11 November
18 November
25 November
2 December
Click here to register for the November Sessions (€25 p/ session)
Depending on interest, we will also look at supplementing this regular Sunday coaching with occasional coaching clinics.
For further information on Optimist racing in Ireland; please visit IODAI FAQ's:
For further information, please contact:
Robbie Walker Robbie.e.walker@gmail.com
Kate Fogarty katemfogarty@gmail.com

Related Events