uSail 2018 Launch Party
February 22, 2018 @ 7:00 pm - 10:00 pm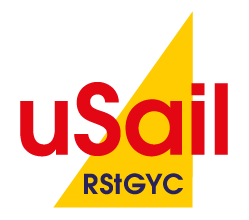 Dear members,
You will all be aware of our uSail Adult Sail Training Programme. Over the last few years uSail has become an established part of the club's activities. You will have seen our four 1720s in the George uSail livery, and you may have met some of our uSailors at the après-sail bbq's.
uSail is a very important pathway to membership. I am happy to report that uSail is providing a steady stream of new younger members to the Royal St George Yacht Club.
uSail needs to expand and for that we need your support. If you can think of family, friends, relations, business colleagues, golf buddies or any others who might be interested in joining the sailing community, do introduce them to uSail.
Invite them to the uSail 2018 Season Launch Party at the RSGYC on Thursday 22nd February from 7.00 to 10.00pm. Why not come along yourself to introduce them and make it more sociable.
We will be announcing our 2018 uSail course programme and giving details of a raft of exciting new developments.
Thank you.
Michael Pomeroy
Commodore