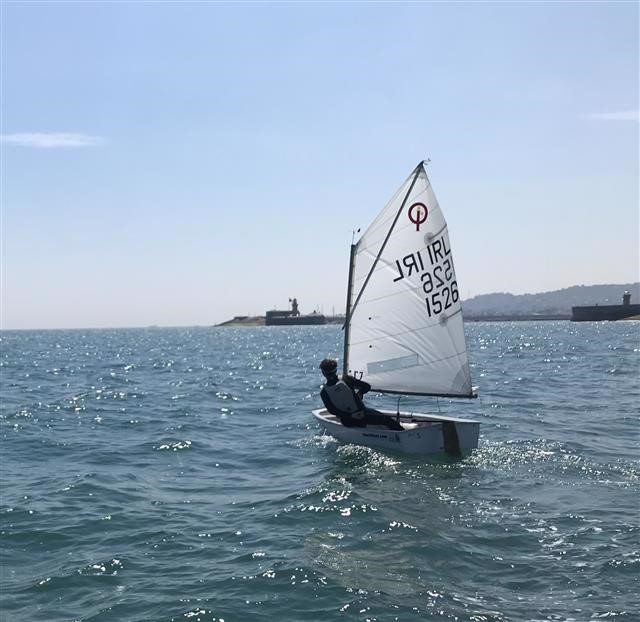 Our GOP (George Optimist Performance) are training on a weekly basis. They travel to regional events as a team and aspire to compete on an international level too. They are led by coach Peter Fagan who has put together a comprehensive program for the group this summer.
Learn more about the program and sign up here:
Recently, the team took part in the IODAI Leinsters in Howth with our very own Caoileann Geraghty-McDonnell coming away as Senior Gold champion and Senior Girls champion. Seth Walker took 4th place in senior gold and Patrick took 1st place in silver. The RSGYC optimist sailors took almost 50% of the top 20 results – an incredible showing by the club's up and coming performance sailors.