Mid Term Laser Training Camp
October 24, 2015 - October 27, 2015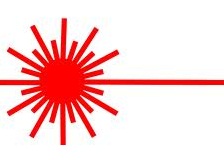 This midterm, there will be a Laser training camp run by Rory McStay and Dan O'Beirne
There will be separate training for 4.7s and Radials where there is enough of each fleet.
Rory and Dan are active laser sailors who have each competed internationally at World Championship  and European Championship levels in the Full Rig, Radial, and 4.7 rigs.
A training plan has been set out with regards to strength and conditioning, boat handling, boat speed and tactics.
This is a perfect time to start getting time in the boat and get ready for upcoming regional and international events.
Training will run from 09:00 – 17:00hrs on 24th – 27th October.
Please sign up early as spaces are limited.
Cost:
•         €120 RSGYC Club Members
•         €140 Non- RSGYC Club Members