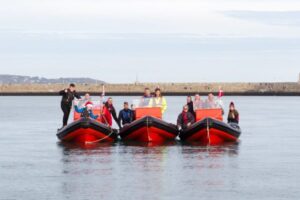 POWERBOAT COURSES AT THE RSGYC
Are you ready to learn the skills required to safely take out a Club RIB? If so, one of our powerboat training courses is for you!
Dates For 2023
National Powerboat Certificate
(2-Day Course)
9th & 10th September Book Here
This Course is Open to Members and Non-Members/ guests. Participants must be 16 years of age or older.
For More Information Contact us @ sailing@rsgyc.ie or Call us on 01 2801811