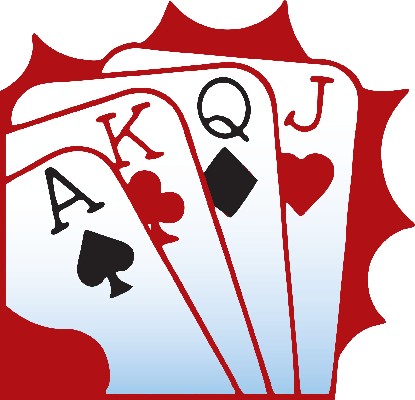 BRIDGE CLUB
---
Our Bridge Club resumes on Monday 7th January 2019
We continue throughout the season on Mondays – except when Monday is a Bank Holiday and Bridge is played on Tuesdays (highlighted in the list below).
At least once in each term, we try to arrange a supper beforehand when playing on Tuesdays.
Bridge commences at 7.30
Players are welcome to bring guests but we do not have a "Hostess" system in operation, so players, you must organise your own Partners.
Dates for your diary from January 2019 to December 2019:
(Monday nights, except where stated otherwise)
2019
January 7th, 14th, 21st and 28th
February 4th, 11th, 18th and 25th
March 4th, 11th, Tuesday 19th (Supper/Bridge) and 25th
April 1st, 8th, 15th, 16th (GIN Trophy)and 29th
May Tuesday 7th (Supper/Bridge) 13th and 20th (End of Season Party)
September 23rd and 30th
October 7th, 14th, 21st, and Tuesday 29th (Supper/Bridge)
November 4th, 11th, 18th and 25th
December 2nd, 9th and 16th (Christmas Party)
2019
Every year, the Bridge players from the Royal St George Yacht Club, the Royal Irish Yacht Club and the National Yacht Club play a Team Competition known as "The GIN Trophy". The NYC are the present holders of the trophy, but we will field our best players to try to return the cup to our trophy cabinet. In 2019 the Royal Irish Yacht Club will be the venue. Only Members of the Clubs who play regularly are eligible for selection for the Teams (16 players from each Club). The date for this event will be announced in the Spring when the date is arranged with the Tournament Director.
If you have any inquiries or wish to join the Bridge Club,
contact Doreen Dalton at rsgycbridge@gmail.com