The RSGYC is delighted to welcome the 29'er International fleet to Dun laoghaire for the 29'er EuroCup 2021 proudly hosted by the Royal St. George Yacht Club from September 11th- 12th 2021.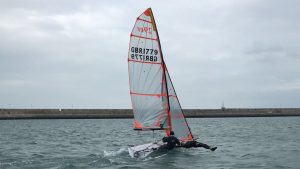 Notice of Race, event documents and additional information will be posted here once issued.
We look forward to welcoming the class to the home of 29'er sailing in Ireland.
Questions? Click here to contact the Chairperson of the event- Tadgh Donnelly.