Alice Roche Yoga
21/07/19 @ 10:30 am.11:30 am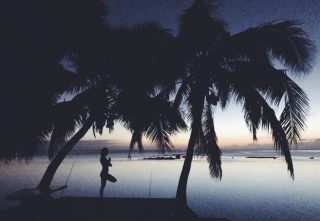 Alice discovered yoga in 2014 and it quickly became a practice she could not do without. Having lived abroad working in the fast-paced Superyacht industry for more than ten years, Alice returned to Dublin in 2016 and embarked upon a year long, 250hr yoga teacher training programme at The Elbowroom. Throughout this year, Alice discovered a deep understanding of yoga, movement and anatomy; her most poignant discovery however, was the positive impact yoga has on people and more significantly, community.
Alice believes that yoga is for everybody, and that a little bit of self-care goes a long way. Her hope is that her classes will equip you with the tools you need to restore balance and relaxation in our ever-changing and fast-paced lifestyles.
Sunday July 21st 10.30am (free intro) – Club Room
Sunday July 28th 10.30am (€12) – Club Room
Sunday August 11th 10.30am (€12) – Club Room
Sunday August 18th 10.30am (€12) – Club Room
Everyone welcome. Please bring a yoga mat if you have one.
Please email – laura on reception – reception@rsgyc.ie