DBSC New Mixed Sportboat Class
03/12/15 @ 8:00 am.10:00 pm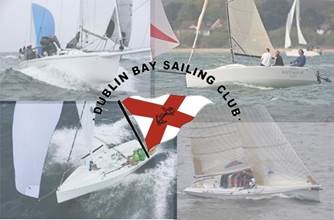 Is it time for DBSC to introduce a new mixed Sportboat Class in its racing programme?
There is now a good number of non SB20 sportsboats based in Dun Laoghaire; privately owned J80s & J70s, Clubs' 1720s, others…
There is maybe also a renewed interest among "younger" waterfront Clubs' members to acquire a boat and go racing in DBSC… However, gone are the boom times when a string of J109s appeared in Dublin Bay…would be competitors are looking at a lower capital outlay of €15k to €20k for "something exciting"…
Providing a mixed sportsboats class in DBSC next year would not only cater for the existing boats above but also maybe foster and encourage new buyers to source "fun", affordable day racers.
What is a sportboat? How much would it cost to buy / enter one in DBSC? When will they be racing? Which handicapping system will be used?
To discuss all these issues, an open meeting is being held by Dublin Bay Sailing Club in the Royal Irish Yacht Club on Thursday 3rd December at 20.00
All current or aspiring owners of sportboats welcome!
Related Events