End of Season Training and NYC Regatta 2015
03/10/15.04/10/15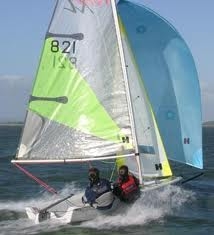 Feva Winter Training kicks off with a weekend of race training and racing on October 3rd and 4th.
On Saturday, our Feva coach Stephen Craig will be giving an intensive day of racing coaching in anticipation of the NYC End of Season Regatta on Sunday October 4th. Anyone planning on taking part in the training and/or the NYC regatta can leave their Feva in the club – but it must be removed for Lift Out on the Sunday evening.
Regular Sunday training will start on October 18th. A detailed training plan for all sailors will be developed to ensure everyone gets the most out of the Winter sailing. We will be holding a 3 day clinic and Halloween, with coaching designed to cater for both experienced Feva sailors and those newer to the class. Regular Sunday coaching will run through November and we will finish off with a weekend training/racing in December 5th/6th. For a full list of winter training, please see our Feva Winter Training for more information.
To sign your child up for the Jelly Bean Factory Junior End of Season Regatta 2015, click http://www.nyc.ie/2015/09/junior-end-of-season-regatta-2015/">here.
If you would like your child to sail Feva's this winter and have not received any Feva updates recently, please contact us and we will be happy to add you to the Feva mailing list. The Feva Class Captain is Elaine Malcolm who has helped grow interest in the class over the past 12 months with RSGYC teams successfully competing in the Feva World Championships in Germany over the summer and in the various national championships also.
Related Events