iPad Navigation Master Class with Eddie English
February 8, 2016 @ 7:30 pm - 10:15 pm
€55 – €60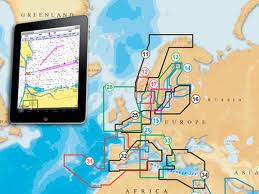 The iPad has now become a regular sight aboard – being used for communication, using lots of different apps and being used for navigation.
DOCUMENTS
Eddie English of SailCork has been using Macs since 1992 and has been using Navionics Charts on his iPhone since they were launched in 2009. In the summer of 2011, he began to use the iPad with Navionics Charts. He has used the charts to navigate in Ireland, the UK, France, Spain, Croatia, and the Caribbean.
Eddie has found the iPad indispensable for Passage Planning and excellent for navigation. Navionics were the first company to make charting available as an app for the iPad and have full charting for the world. Eddie will demonstrate using these charts and concentrate using the chart set UK AND HOLLAND HD (Available on the App Store for approx €50. To glean maximum benefit from the course pupils are advised to load this app on their iPad for the course.)
Eddie will demonstrate all the features in a specially prepared slide show showing all the features of the Navionics Charts on the iPad. He will also demonstrate a specific passage plan and get participants to plan a passage using their iPads.
http://www.sailcork.com/index.php/navigation/using-ipad-for-navigation/
Date: Monday, Feb 8th, 2016
Time: 7:30-22:15
Venue: Club Room at the Royal St George Yacht Club
Course Fee: €60 for non-Members, €55 RSGYC members.
Bookings are essential and should be made directly with the Sailcork office on 021 4811237 or email: info@sailcork.com
Early booking is advised as this class sold out very quickly last year.