Irish Team Racing Championships 2015
November 7, 2015 - November 8, 2015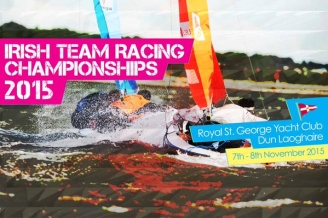 The Club will be following up the inaugural Elmo Trophy Team Racing trophy next month with the Irish Team Racing Championships 2015 from 7th–8th November.
The event is for three boat teams and will be sailed in RSt.GYC supplied Firefly dinghies.
ISA Medals will be awarded to the first three Irish teams, and to the first Irish Youth team (subject to a minimum of three entries). In addition, the first Irish teams in each category may be selected to represent Ireland at any International team racing event in 2016.
To book your place for this event and more information, please follow the attachment provided.