Junior Dinner and Prize Giving
September 29, 2017 @ 6:00 pm - 11:30 pm
€25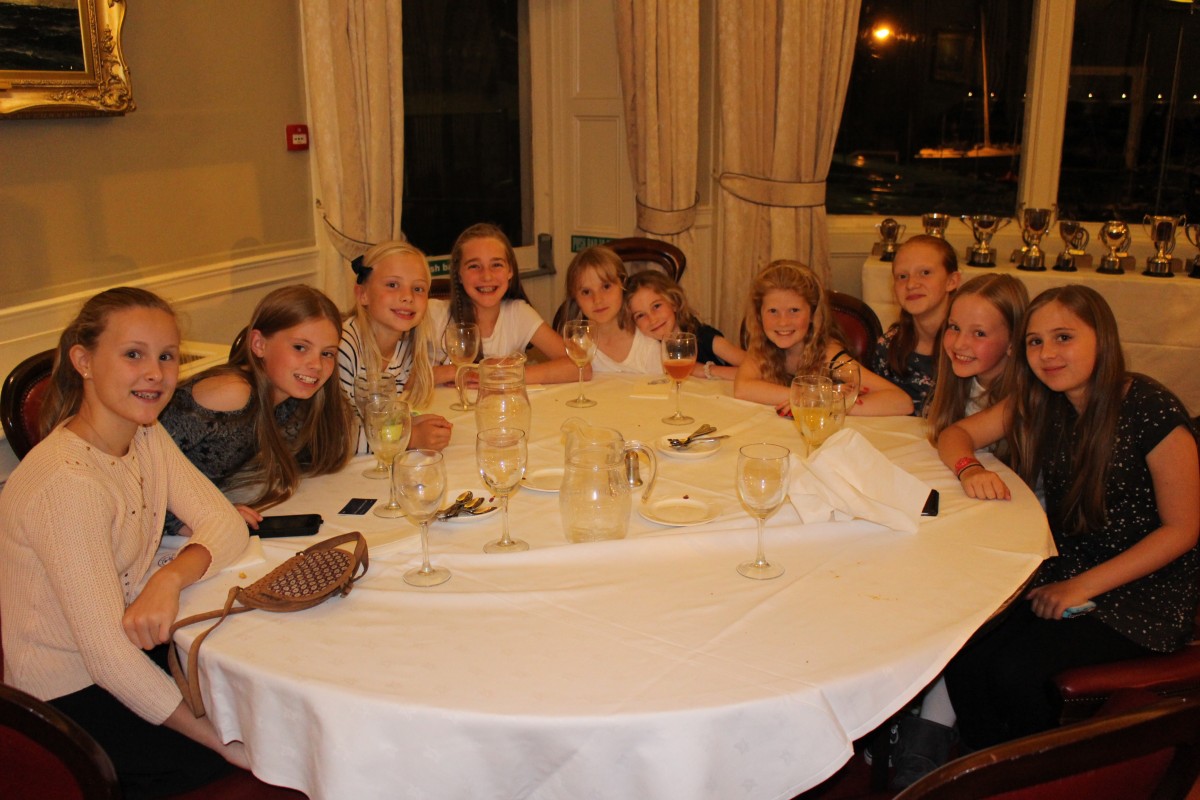 RSGYC Annual Junior Dinner and Prize Giving September 29th
---
Back again with our Annual Junior Dinner. One of the highlights in our Junior Summer Calendar.
The annual Junior Prize giving dinner will take place on Friday September 29th at 18:30 in the Dining Room of the RSGYC. This event is an evening filled with excitement and fun for all of our Junior & Youth Sailors, providing them the opportunity to get dressed up, and enjoy dinner with their fellow sailors followed by the prize-giving and after party.
The Prize giving dinner is followed by the after party and dancing in the Junior Room.
Cost is €25 for dinner & after party, after party includes pizza and a soft drink.
The Dining Room can accommodate up to 120 sailors so please take a moment to reserve your child's place early to avoid disappointment. Bookings can be made by clicking HERE
We also have a Bistro available for all the parents who wish to stay and enjoy the evening that's in it.
This Bistro is not restricted to parents but is open to all Members on the night.
Make sure to book your place now by calling (01) 280 1811 or email us at booking@rsgyc.ie.
We look forward to seeing you all there!

Related Events