Lift Out 2018
October 13, 2018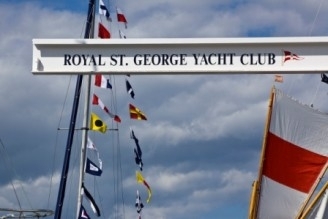 When
Lift Out is Saturday October 13th with Winter Storage commencing on Saturday, October 13th and concluding on April 13th 2019.
There is a limited number of Winter Storage slots for boats on cradles and trailers. The Slots are allocated on 'first come- first served' basis as per the time and date stamp received from the online application.
Boats on trailers may be lifted out in advance of the Lift Out day, to schedule these lifts please contact the Boathouse on 086 734 5413 to schedule your Lift.
Space is allocated as applications are received. Please note that all applications should be submitted no later than Monday September 10th 2018.
Fees: Ruffian: €728 | Glen: €634 | Shipman €917 | Sigma 33: €1,242 | Other: LOA (m) x Beam (m) x €39.9
For Lift Out a skipper and crew must be present for the lifting of the boat.
Mast Storage
Mast storage is available on the Club's mast rack with authorisation of the Sailing Manager/ Boathouse.
The rate for masts that require storage is as follows: Length of mast (m) x €25.
This covers the un-stepping, storage and stepping of the mast in the new season. If you wish to store your mast this winter please chose the option on the Winter Storage booking form and contact the Boathouse to arrange a suitable date for the un-stepping. – The Fee will be calculated once the mast is un-stepped.
Electricity Supply
If you require electricity for the winter, an approved outdoor metered cable must be booked at the time of booking your winter storage space. There are a limited number of cables that cost €50 for the duration of the winter with the fee for electricity usage charged at the end of the Winter Storage period upon return of the cables. There is a section on the online form to request a cable.
To book Winter Storage
Please click here.
Lift Out assistance will be required with either morning or afternoon working slots being available. Please contact Ronan Adams, RSGYC Sailing Manager on 01 214 7859 or by email at sailingmanager@rsgyc.ieto advise of your availability or if you have any questions.