NYC Junior Regatta 2016
July 6, 2016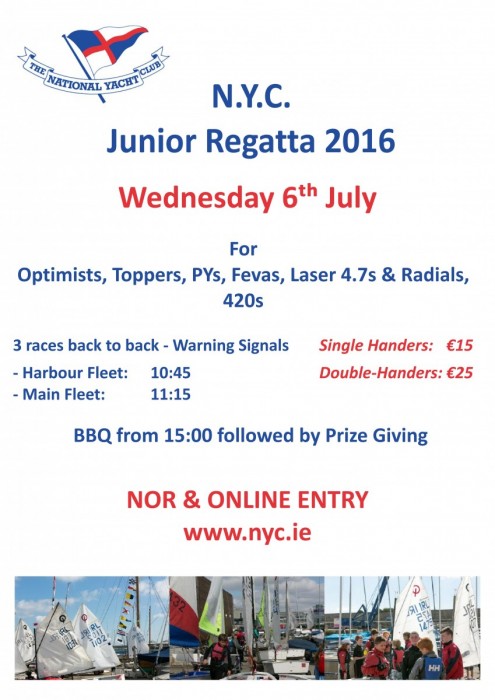 Registration is now Open!
The National Yacht Club is hosting its annual Junior Regatta on Wednesday 6th July.
Registration will take place on Tuesday 5th July 16:30 – 18:30 at the NYC Race Office.
Competitors briefing 09:15 on July 6th
Launching for both fleets is scheduled to commence at 10:00hrs with the first warning signal for the Harbour Fleet at 10:45 and the Main Fleet at 11:15.
3 races are scheduled.
There will be a free for competitors BBQ starting at 15:00 in the National Yacht Club, followed by prize giving. Then later on, an alcohol free Junior Disco from 19:00 to 22.30 (free for all competitors).
For NOR, SIs and online entry form, please follow this link.