RStGYC Mega Draw – 29th January 2019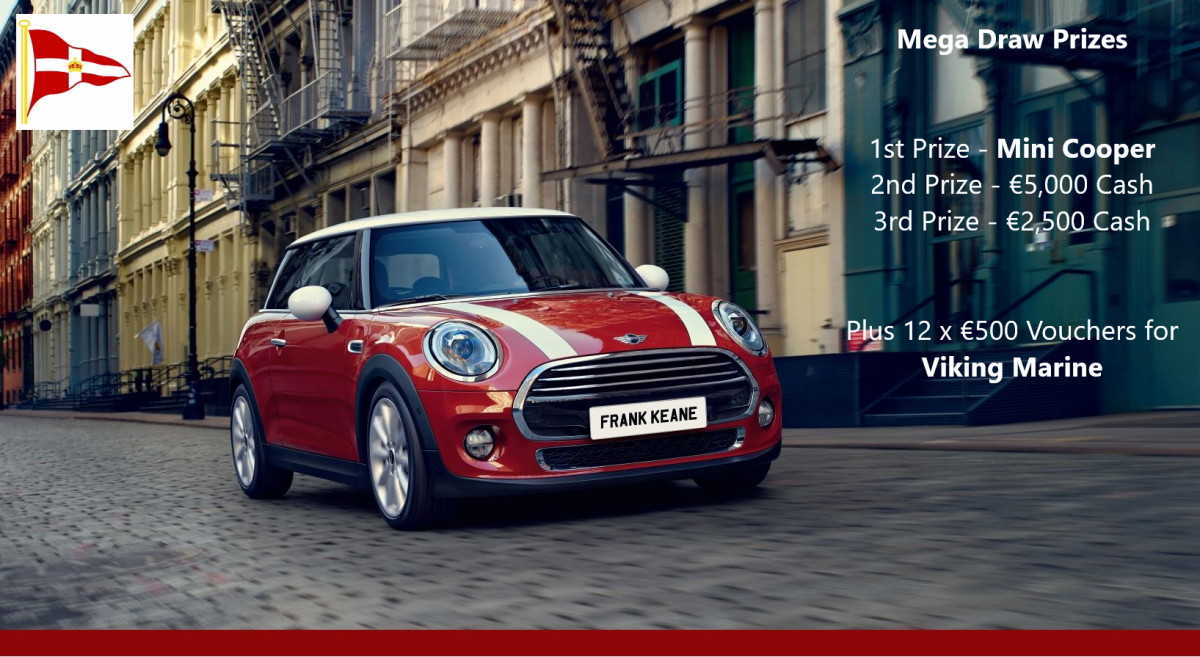 [countdown event="Countdown to Mega Draw! – Tuesday 29th Jan 2019 at 19:30hrs" date="29 January 2019″ hour="19″ minutes="30″ seconds="00″ format="dHMS"]
Don't miss out on the chance to win one of our Mega Prizes!
Draw details:
– taking place on Tuesday 29 January 2019
– tickets €100 each, book of 6 for €500
– open to members
Mega Prizes:
1st Prize – Mini Cooper
2nd Prize – €5,000 Cash
3rd Prize – €2,500 Cash
and 12 x €500 Vouchers for Viking Marine
If you don't already have tickets, all you have to do is send an email to Barbara at sec@rsgyc.ie saying "I'd like to buy tickets to the value of …… (insert amount) (€500 for a book or €100 each), give your membership number and we'll call you back to verify. We will then debit your Club account which will be debited in the usual way or take your credit/debit card details. Fill out the counterfoils on the tickets for you and then post you out the actual tickets as entered in the draw.
Special thanks to Frank Keane and Viking Marine for supporting the RSGYC Mega Draw!