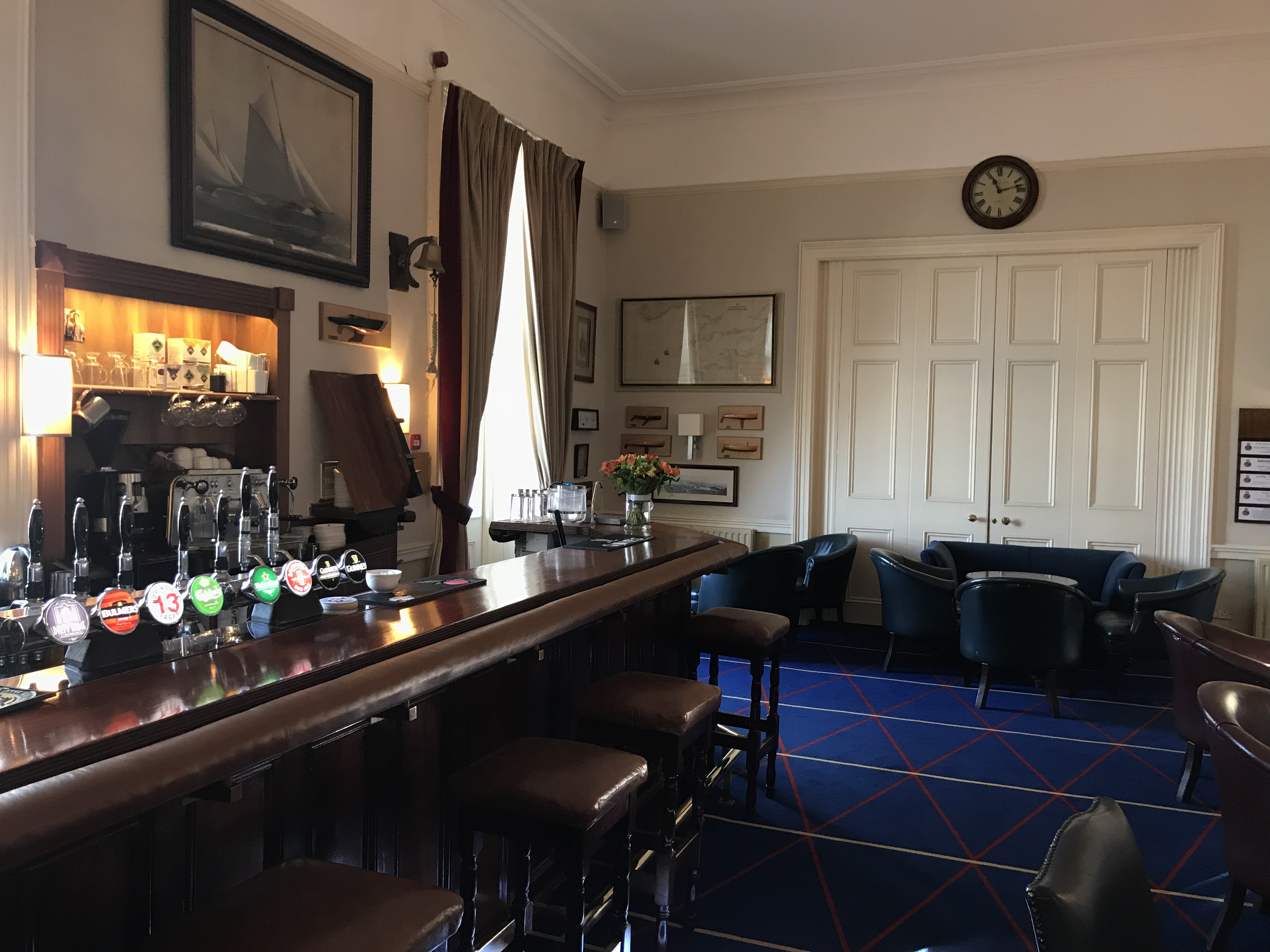 THE HUB OF DAILY CLUB ACTIVITY
The Members' Bar opens onto the balcony with magnificent views of Dun Laoghaire Harbour and Dublin Bay.
With its comfortable and elegant surroundings, this is the perfect place to meet and greet sailors and non-sailors and to enjoy a sporting event on the large television or to enjoy a pre-dinner drink.
Lunch is served in the Formal Bar during the week – Tuesday to Friday from 12:30 hrs to 14:30 hrs.
Brunch is served in the Formal Bar on Saturdays and Sundays from 12:00 hrs to 15:00 hrs.
Bar Opening Hours
| | |
| --- | --- |
| Monday | Closed |
| Tuesday | 18:30 - 22:00 - Boardwalk Cafe |
| Wednesday | 12:00 - 17:00 - Lunch on the balcony |
| Thursday | 12:00 - 22:00 - Lunch on the balcony and apres sailing |
| Friday | 12:00 - 22:00 - Lunch on the balcony. Dinner from 18:30 |
| Saturday | 12:00 - 22:00 - Lunch on the balcony. Apres sail from the boardwalk Cafe 16:00. Dinner from 18:30. |
| Sunday | 12:00 - 17:00 - Lunch on the balcony |