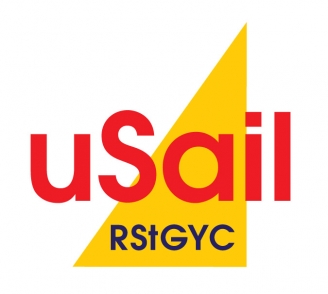 The uSail Program (Adult Sail Training) is open to members and prospective Members
– Small boats will be used for training, mostly the 1720 Sportsboats
– The RSGYC will provide sailing wet gear and a buoyancy aid.  Please bring along non-marking footwear (runners, tennis shoes, deck shoes etc.) which may get wet, along with some warm layers.
– Programs are aimed at beginners and intermediate sailors
– Sailors should arrive at the Club at least 15 minutes prior to class start time in order to meet their  instructor and course representative
– A complimentary drink and snacks will be in the bar after each class
– Sailing weather is dependent and in foul conditions, shore activities will be organised
What to Bring
The first rule of sailing is BE PREPARED.  We all know how quickly the weather in Ireland can change.  A nice warm day on shore could easily be quite cooler at sea.
It is highly recommended that you dress in layers that are capable of protecting you from chilly conditions or sun.  Your unneeded clothing can always be stowed aboard the boat.  Fleece clothing is more comfortable than cotton.  It is advised for your comfort and enjoyment of the course that you invest in or get the loan of a pair of sailing gloves.
Footwear should also be comfortable and sturdy ie runners, soft-soled and non-marking or if you have them, sailing boots.
Safety is the most important aspect of sailing, it is mandatory that all participants wear a buoyancy aid afloat (it is illegal not to wear a personal floatation device in Irish Waters) which will be provided for you.
Don't forget to bring sun protection (UV block, lip balm, peaked and or warm hats, visors etc)  for your comfort sunglasses are also advised for when needed as light is brightly reflected off both the sea and sails.
It is advised that sailors bring fluids with them to keep hydrated.
Sailing is not a fashion show so please dress for comfort.
RSGYC Club & Facilities
Course participants, members and nonmembers alike have the use of the clubs fantastic changing and showering facilities.  As sailing is a water sport the likelihood is that you will be getting wet at some point and for your comfort, remember to bring a towel and comfortable dry set of clothes to change into afterwards. Club lockers are available for your use throughout your course.
Please ensure that you bring a notebook and pencil to all sailing sessions to take notes.
Questions?
Please check our FAQ or email sailing@rsgyc.ie