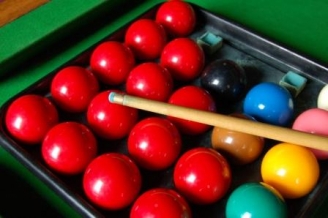 Snooker and billiards season now in full swing with Monday night 'Lamb Shoots' being well attended and running until the end of March. New players always welcome. No skill required just a sense of fun. Register by 7.45pm in Club.
Fitzpatrick Snooker and Sapphire Billiards competitions continuing and culminate in final night dinners on 1st and 8th of April respectively.
Snooker / Billiards training most Tuesdays at 8pm (when table free.)
Inter Water Front Snooker competition continuing and we are hoping to retain the trophy again this year.
Further information on any of the above, contact Robin Sykes 086 806 5255