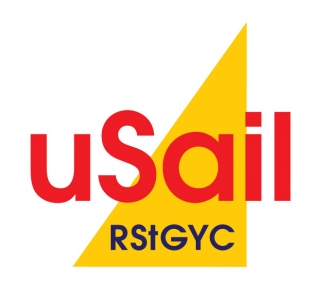 uSail – The RStGYC Adult Sail Training Programme
It's For You!
Have you ever wondered what it's like to go sailing in Dublin Bay? Whether you want to be crew, skipper, ocean racer or dinghy sailor – sailing is for all, and all the family, no matter what age!
With our Usail programme, we tailor our training for sailors of multiple levels of experience from complete beginners to experienced sailors.
You'll be sailing one of four 1720 keel boats here at the club alongside 4 other sailors and a coach who is onboard to give you hands on practical training. Positions are rotated so you get to know all jobs on the boat and our coaches will be sure to make the training relevant to your level of ability as to make the most of your time on the water.
Our aim is to get you to a level where you can be confident crewing on a keelboat and join one of the teams out on the water each week.
Get started now at the Royal St. George Yacht Club!
uSail training courses are for adults of all ages
Each course will be short, intensive and sociable – they will be run throughout the season enabling you to feel the 'buzz' of both sailing and the club itself.
In our uSail Adult Sail Training Programme we have put together a number of courses to introduce you to sailing and to the Club:
uSail Start Sailing
uSail Refresher (TBC)
uSail Further (TBC)
uSail Racing Skills (TBC)
uSail Try Sailing
The uSail Start Sailing course normally has five training sessions spread over two weeks, on weeknights (Tuesdays and Thursdays – 6-9pm) and on the weekends we introduce you to members who are keen to share their love of sailing.
Some courses are held over two weekends, (Saturday and Sunday 12-4pm), and we also run this course over one week.
We have a great Corporate package available for larger groups. Please enquire with Bonita in the Sailing Office at sailing@rsgyc.ie
The RStGYC is an ISA-approved training centre
Training is on our Club 1720 Sports boats. These boats are safe and fun to sail which make them ideal boats to learn on. There is plenty of room for 4-5 sailors and a coach. The boats are stable and fast, so you can be guaranteed an enjoyable, exciting and safe time learning to sail.
At the end of the courses, we would expect you would be competent enough to crew on a keelboat and you will be added to a private "Usail Alumni" Whatsapp group where we message you weekly about spaces to crew on members boats.
What we provide…
Life jackets, waterproof overalls are provided. All you need to pack is some runners and warm clothing for underneath
Awesome coaching and introduction to a lifelong love of sailing
Delisious meal/BBQ after sailing and participate in the lively social atmosphere of the Club.
Not sure? Why not Try Sailing for an afternoon:
A single 3 hour session for total novices
No formal training, but a real hands-on sailing experience
No special gear required
Available most Saturdays and Sundays during the season
Cost:
The Courses are €330 and if you decide to look at membership of the club afterwards, we will deduct this amount from your first year's membership! #Bargain
For further details follow the links:
Check out our great videos from previous usail participants. https://youtu.be/xHtGv_zOnk8 )
How do you get involved?
Just email Bonita at sailing@rsgyc.ie to book a spot on the boats
We will be delighted to assist you with the start of your Lifetime of Sailing Adventure.