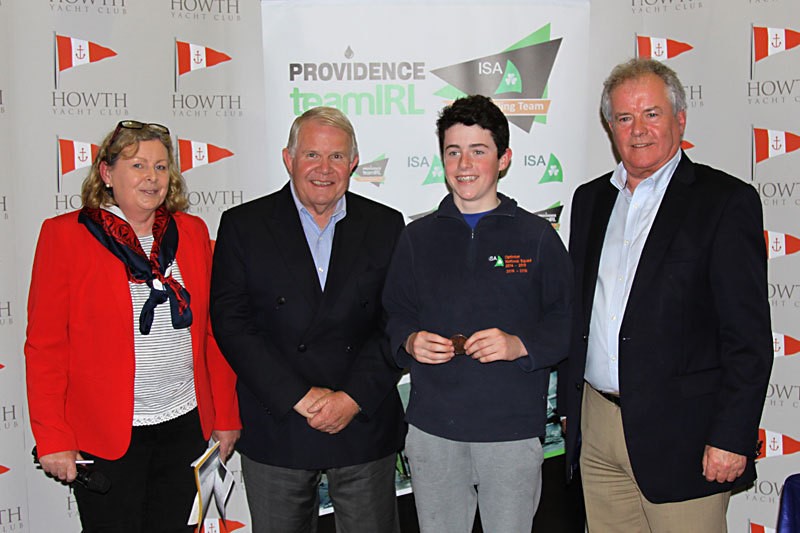 Tom Higgins receiving his medal
The 2016 Optimist Trials were held in Howth Yacht Club from 31st March to 3rd April.
A fleet of 57 of the highest ranked sailors from every corner of the country competed for places to represent Ireland at the Worlds, Europeans, French National Championship, and open event in Poland this season.
No less than 14 sailors from the George qualified for, and competed, at the trials.
Eleven races were completed over the course of the four days in cold and changeable weather and challenging conditions.
Tom Higgins finished third overall to comfortably secure his place at the world Championships in Portugal.
Moss Simington qualified form the Europeans in Italy.
Alana Coakley secured a place on the International Development Team and Trevor Bolger made the new Polish team.
Much credit is due to the efforts of David White and his team of coaches.  Once again, the DOG performance training (in collaboration with the NYC) has proven very successful.  The DOG training clinics will continue throughout the season and will be open to all main fleet sailors who intend to participate in the regional championships.