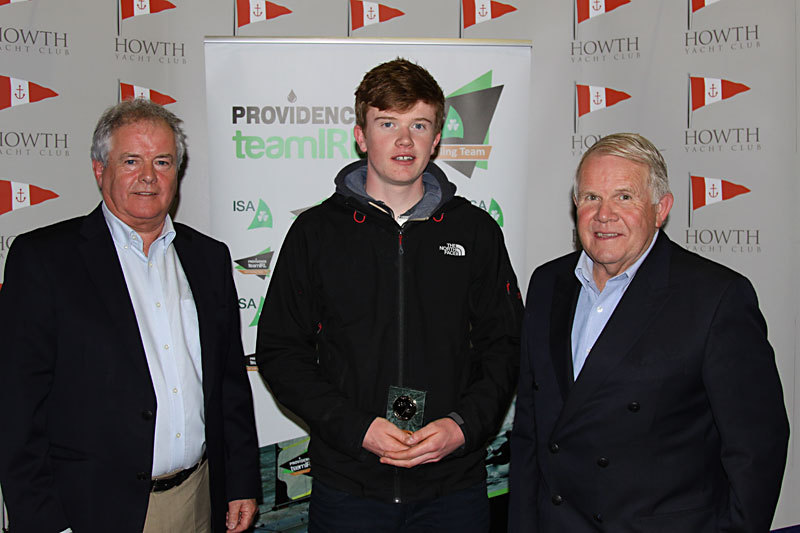 Conor O'Beirne and Henry Higgins both retained their Youth National titles in the Laser Radial and 4.7 classes at Howth Yacht Club.
The ISA Youth Pathway Nationals took place between the 31st of March and the 3rd of April 2016.
The Laser Radial Fleet commenced on Thursday with four sailors from the RSGYC on the start line. Conor O'Beirne led the fleet from day one with Greg Arrowsmith, Andrew Tobin, and Elizabeth Fogarty putting in strong performances in their first Radial event.
Racing on Friday fell victim to the elements with strong and increasing winds keeping the fleets ashore. Eventually, principal race officer Derek Bothwell cancelled racing for the day.
Both Radial and 4.7 fleets returned to competition on Saturday with 7 RSGYC sailors competing in the 4.7 fleet of 43 sailors, many in their first event. Strong performances from Henry Higgins, Peter Fagan, Toby Hudson-Fowler, and Hugo Kennedy kept them in the top half of the fleet with Sarah Fogarty, Roisin
Foley, and Triona Hinkson performing well in the heavy winds.
On the final day of racing, there was much to compete for. Testament to the incredibly close racing across a range of conditions. Conor O'Beirne had two bullets keeping him in first place overall and retaining the Radial Youth National title. Henry Higgins also carded two bullets on the final day placing him first overall and again retaining the 4.7 Youth National title. Well done to both boys on their achievements.
At the end of the day, the sailors were presented with their medals by ISA President David Lovegrove.