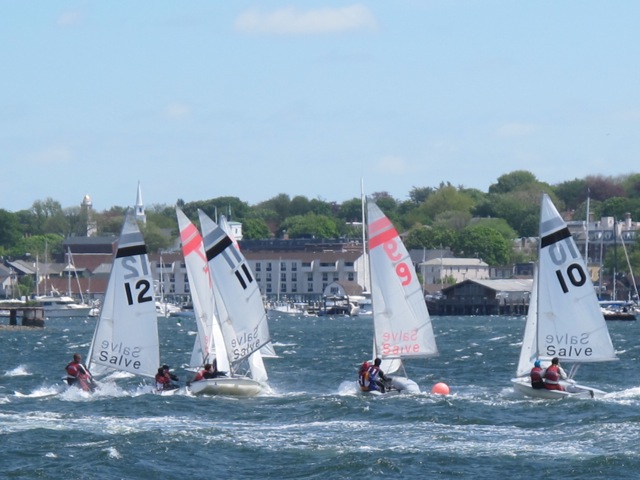 Following the huge level of interest in Team Racing amongst our Youth Sailors last year, we are planning to get Team Racing training up and running again through July and August, in preparation for the second 'Elmo Trophy' Junior Team racing event which will take place on 10/11 September this year. The second session will start in early August – dates have yet to be finalised for this. Following on from these training sessions, teams will be selected to represent the RSGYC in this event.
The first module will start next Monday – June 27th – and will run for 3 weeks. The sessions will run from 5.30pm – 8.30pm, using the RSGYC Fireflies, and are open to all Junior Members aged 14 and over. Those who have team raced before will know how much fun team racing is. For those who haven't, come down and give it a try – and see what all the fuss is about!
For planning purposes, so we know how many will be attending, we would ask that you sign up for the training using the form below. The cost for all 3 sessions is €45, but you can't attend all 3 you can book in for individual sessions at a cost of €20 per session. This cost includes coaching and use of the Club boats.
On the form, you will also be asked to tick a box agreeing that sailors will be responsible for any significant damage to the Club boats in the event of any serious damage occurring. It is important that the sailors appreciate that the Club are kindly giving us the use of the boats and that there are consequences in the event of serious damage.