Massachusetts student Henry Marshall won the Boys KBC Laser Radial World title in Dun Laoghaire Sunday 30th of July. In a dramatic conclusion to the three world–title event, Ireland's Ewan McMahon took the boys silver medal challenging the American for gold in a cliffhanger final 11th race.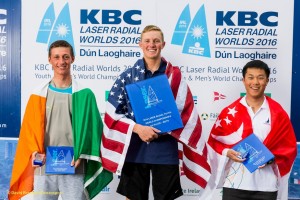 The decision to launch early at the Royal St. George Yacht Club bore fruit this morning as three more races in the week long series were completed, bringing the curtain down on the biggest regatta sailed in Ireland this year.
In a very positive test of the depth of talent of Irish youth sailing, five Irish boys made the gold fleet cut in the largest 229–boat fleet. Royal Cork's Johnny Durcan was eighth, RSGYC club's own Conor O'Beirne was 12th, Liam Glynn was 31st and Ronan Walsh 47th.
In the girls 76–boat fleet, Australian Zoe Thomson was the winner of the girls' division.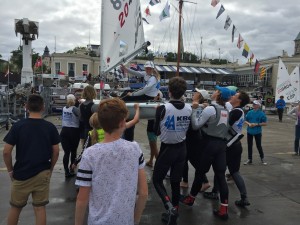 We would also like to extend a big thank you to the volunteers who came down to help us during the event. below we have some of the crew who managed the slip. . Click here for the full photo album of all the volunteers involved in the event.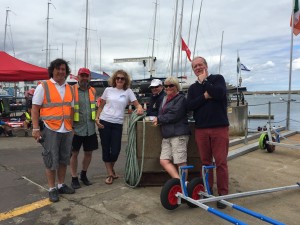 For a full report and results of the Laser event please see: http://www.laserradialworlds2016.com/news/