Our Annual End of Season Race held on the 2nd of September was a great success. With over 50 entries, spectacular weather and some fantastic prizes, the sailors took the water where they enjoyed the warm salty air and a steady breeze throughout the event. Some wonderful on the water images were captured during the event which can be seen HERE.
Full report and results on the event can be read here: report-on-royal-st-george-end-of-season-race-2016
Running Wild – Brendan Foley and Crew were the overall winners for the RSGYC EOSR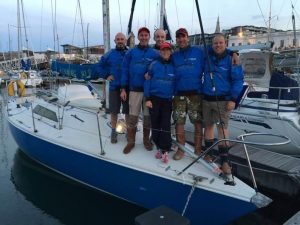 Second boat to come in was Glen 67 Sailed by Richard O'conor , followed by Aurelia sailed by Chris Power Smith and his crew.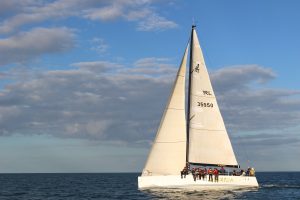 Image Captured by Ronan Adams