Calling Mums of Sailors to the Club…
Parenting sailors can be full on, so why not join us to celebrate just how fabulous you are. There must be a few good stories about trailer drama, really good events, spontaneous BBQ's, Slip Ups and beautifully behaved children we can swap.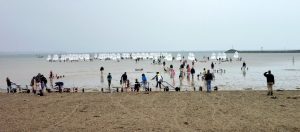 Let's get together for supper in the Club Room as we end the season.
Friday 14th  7:30 pm
€30 for 2 Courses, with a choice of main course, includes tea and coffee
The bar downstairs will also be open.
Please book with the Club directly on 01 2801811 or temp@rsgyc.ie