2017 will be THE KEY YEAR for the mixed sportboats class in Dublin Bay!!!
After a positive (but somewhat modest in numbers) start in 2016, D.B.S.C. has confirmed that they will give the class another year to show our intent to join the racing in Dublin Bay in 2017.
This is a golden opportunity to grow the class and cement its existence and appeal on the waterfront. Signs are extremely encouraging and a number of sportboats have been recently privately acquired to join in. Also, Clubs now have the policies and structures in place to allow their 1720s to take part in racing…
Did you know that there were no less than fourteen 1720s taking part every Sunday in the Turkey Shoot!! When Jambiya is added to the tally, the mixed sportboats class represented 20% of all entries in the Turkey Shoot series, by far the largest class of boats!
This fact was unfortunately missed by the organising committee of the Volvo Dun Laoghaire Regatta which omitted to include a mixed sportboats class in its original Notice of Race but we took prompt action and we can confirm that a mixed sportboat class will be given their own start PROVIDED THAT 10 ENTRIES ARE RECEIVED.
We are very confident that, not only will we achieve this threshold (4 Mixed Sportboats already entered), but we also firmly believe that the Mixed Sportboats Class has the potential to be the largest class on the water in July for the regatta!!!
There are many other things to discuss and we would also welcome the opportunity for a review after year 1.
To this end, we are organising a 'get together' meeting on Thursday 19th January in the Royal Irish Yacht Club at 19:30
It is important for us that as many of you as possible try and attend…your feedback matters!!
In order to best prepare not only this meeting but also the year ahead, we would be very grateful if you would complete our RSVP / Regrets form here: https://form.jotform.com/63561986472973
Also, we may not be aware of all current or incumbent sportboats owners and crew so DO NOT HESITATE TO CIRCULATE THIS EMAIL.
Vincent Lattimore / Olivier Prouveur
Dublin Bay Mixed Sportboats Class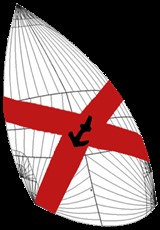 For more info please go to: http://www.dbsportboats.com/