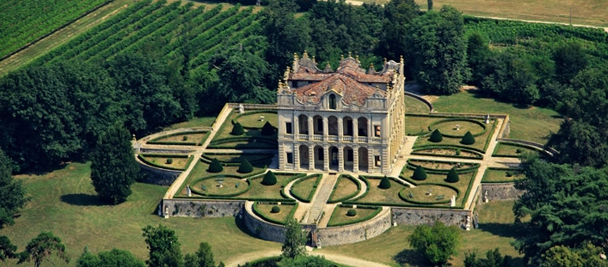 ---
The Royal St. George is Honoured to Welcome
N.H. Conte Giordano Emo Capodilista
---
On Friday, April 28th,
Please join us for
"An Italian Wine Experience"
N.H. Conte Emo Capodilista is visiting us in the Royal St. George from Padua, Italy, to share his wine expertise and to guide us through a food and wine pairing, He will tell stories of his fascinating family history and their unique legacy to the artistic and cultural life of Padua and Venice as well as their important agricultural contribution to the region.
***
This Eno-Gastronomic afternoon with N.H. Conte Giordano Emo Capodilista, will be an opportunity to experience his production of award-winning wines from the vineyard La Montecchia in the Colli Euganei Region, paired with a sumptuous buffet from the local region of Veneto to complement their flavours.
---
The event will commence at 1.00pm,
We start with an Aperitivo of Fior d'Arancio Spumante,
Followed by a presentation at 1:30pm in the Dining Room,
During which N.H. Count Emo Capodilista will introduce a niche selection of his best wines.
---
There will be an array of food and wine available for you to enjoy over the course of the afternoon. Including a whole San Daniele ham on the bone, hand sliced for the guests, together with a wheel of Grana Padano DOP 18 months, Gorgonzola al cucchiaio, grilled Polenta fingers and other local artisanal specialties from the Colli Euganei Area.
***
Book now for this event to avoid disappointment!
€60 per person
Early Bird Price of €55 pp if booked & Paid by April 13th
Click HERE to Pay Now
Call us on (01) 280 1811
or alternatively, email us at booking@rsgyc.ie
***
Please be advised that the dress code for the event is smart casual
***
If you wish to view more information, please see the links below:
www.lamontecchia.com – N.H. Conte Giordano Emo Capodilists's website