We are delighted to announce Funday Fridays, the first of which will take place on 9th June from 6 p.m.
We have listened to your feedback and taken onboard that many Club members would like the opportunity to showcase their Club to their family and friends or work colleagues. While Saturdays and Thursdays are great opportunities for this your feedback was that with the racing taking place on those days for some it may not be the ideal time to bring guests to the Club and out sailing. Often on race days, people are rushed and the individual attention for guests can be overlooked in the hurry to get afloat.
The idea is to build Friday evenings into the family and friends day at the RSGYC. We want to provide Club activities in a fun and relaxed environment, where yourself and your fellow members can come down and enjoy summer's evening at your Club. We will have something for everyone (see below) and we hope to make the Club your first port of call for fun and food on Fridays!
---
Please fill in THIS FORM to show us what you would be interested in taking part in!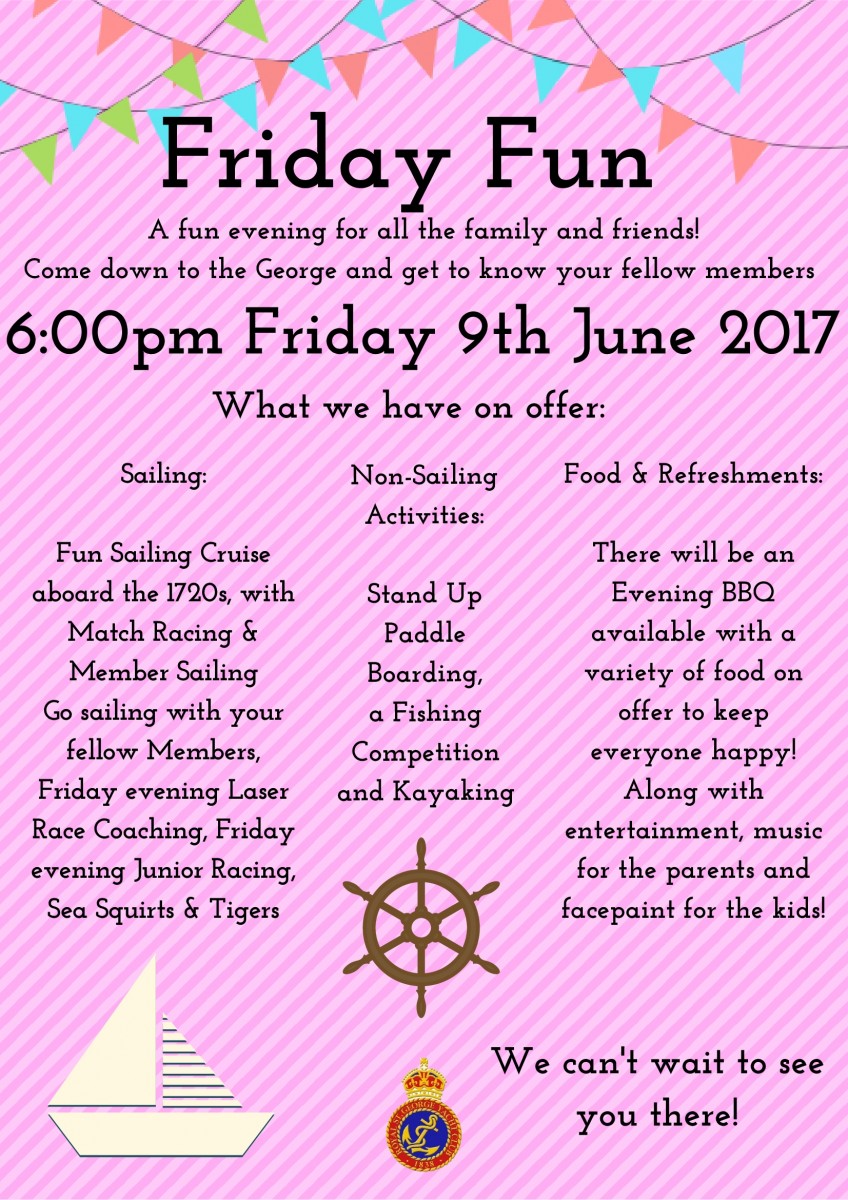 Below is a Site Map of where the Activities will be taking place on the Day!