Phillip Turner's Reichel Pugh 66 Alive Image: Daniel Forster
Rolex China Sea Race 2018
---
On behalf of the Royal Hong Kong Yacht Club, we invite your club members to take part in the 29th edition of the Rolex China Sea Race, starting on 28 March 2018. This 565nm Category 1 Offshore Race is run under the auspices of RORC and takes competitors from Hong Kong, China to Subic Bay in the Philippines.
Since the inaugural race in 1962, the China Sea Race has continued to attract worldwide interest as an undisputed Asian blue-water classic. The current race record of 47h 31m 08s was set in 2016 by Australian entry RP66 Alive. Previous winners include entries from Hong Kong, Australia, Philippines, Singapore, and Japan.
From all of our members and staff at Royal Hong Kong Yacht Club, we look forward to having you join the 2018 Rolex China Sea Race! For further information, please follow the links below.
---
---
Contact:
Ailsa Angus
Sailing Manager
ailsa.angus@rhkyc.org.hk
(852) 2239 0395
Naomi Walgren
Sailing and Promotion
naomi.walgren@rhkyc.org.hk
(852) 2239 0391
---

Dorade at the 2015 Transatlantic Race (image: Billy Black)
Famous Classic Yacht Dorade Takes on Asia
The 12th entry for the 29th edition of the Rolex China Sea Race has been received from the famous classic yacht Dorade. The China Sea Race was established in 1962 with five yachts racing from Hong Kong to Corrigedor, Philippines. The winner was C.F. Von Sydow's on his yacht Reverie a 40' foot Classic Yawl designed by Sparkman & Stephens and launched in 1957. The Rolex China Sea Race now finishes in Subic Bay, Philippines but like its first winner, Dorade is also a Sparkman & Stephens, commissioned by Roderick Stephens Sr. and designed in 1929 by his son Olin Stephens and built under the oversight of his younger son Rod.
In his role as Rear Commodore of the Royal Ocean Racing Club, Dorade Captain Matt Brooks, who co-owns the yacht with Pam Rorke Levy has long had ambitions to enter the Rolex China Sea Race, one of the premier ocean races in the RORC line-up. "We are delighted to usher in a new chapter in Dorade's illustrious history, bringing her to oceans where she has never sailed or raced before," added Brooks. "We are also looking forward to getting to know a new community of sailors and sharing our experiences bringing a venerable classic yacht back to her intended use. Our hope is that we will inspire the owners of other classic ocean racers to take to the sea again."
Since Dorade's launch from the Minneford Yacht Yard in May of 1930 she has ratcheted up an impressive score card; winning more ocean races than any other yacht in history. She won the 1931 Transatlantic Race, which, under Olin's command, won in sixteen days and an hour, beating the next (and much larger) boat by two days and winning on corrected time by over four days. The win set her name firmly in the annals of yachting history — and changed forever the face of ocean racing yacht design.
In 2015, Dorade completed a four-year campaign retracing the steps of all the major ocean races that the boat had won in the 1930s; in each case beating the boat's original elapsed time performance, and winning the 2013 TransPacific Race overall, 77 years after her first overall win in that race in 1936. Dorade took part in the Rolex Fastnet Race and the Rolex Middle Sea Race in 2015.
Now, the legendary yacht and her crew, including Brooks and Levy, are travelling to this part of the world for the first time later this year, competing in several events in Australia culminating in December with the Rolex Sydney Hobart before the team makes its way up to Hong Kong for the Rolex China Sea Race in March 2018.
Whilst times have changed since she was first built, Dorade's superb design keeps her highly competitive against modern fleets. With her deep keel with external ballast, an achingly narrow beam of just 10'3", and a generous sail plan it will be engaging to see how she fares against her modern counterparts in the 565nm voyage across the South China Sea.
---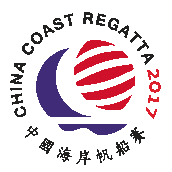 VOLVO CHINA COAST REGATTA
13 to 15 October 2017
Volvo China Coast Regatta is staged in Hong Kong waters, using RHKYC's Kellett Island and Middle Island Clubhouses. More information coming soon! 2016 event »
VOLVO HONG KONG TO VIETNAM RACE
Starts 18 October 2017
673nm Category 1 Offshore Race from Hong Kong to Nha Trang Vietnam. Online Registration »
ROLEX CHINA SEA RACE
Starts 28 March 2018
565nm Category 1 Offshore Race from Hong Kong to Subic Bay Philippines. Online Registration »
New official website!
---