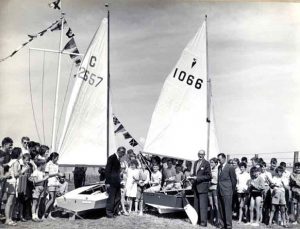 Don't miss the opportunity to reminisce and reconnect with old friends. Check out the article on Afloat.ie
Remember all those happy summer days and friendships made at the DBSC Junior Section at the West Pier in Dun Laoghaire? Seeing that it is 60 years ago when it all started in that summer of 1959, a group of Dublin Bay sailors have decided that is time for a class reunion!
The reunion will be held on Friday 12th April 2019 at the Royal St George Yacht Club in Dun Laoghaire.
Thanks to Afloat for the article and images