Thursday October 31st/Friday November 1st – 10am – 4pm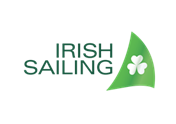 Our Team Racing clinic will provide 2 full days of Team Racing for those interested in taking part in Ireland's most enjoyable and fastest growing type of sailing for Teenagers. Using the RSGYC firefly fleet, sailors will have the opportunity to fine tune their boat handling skills, learn the fundamentals of team racing tactics and racing. This clinic is being supported by Irish Sailing.
Who can join the fun? Teenagers interested in learning about team racing or building their skills in team racing.
Cost:
RSGYC Club Memebrs 1 day – €30    2 days €50
RSGYC Guests 1 day – €35    2 days €60
Click here to register: