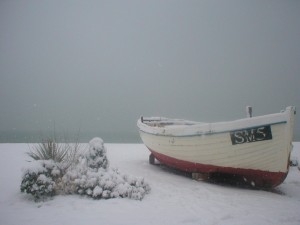 There is limited winter storage space available for active Frostbite Sailors and Junior Sailors participating in Winter Coaching. Lasers are racked – with three available levels. Ground, Level 1 and Level 2. There are very limited ground spaces available with preference given to the active Laser Master Sailors. Space is allocated as applications are received, once the space is gone…. well, its gone.
Frostbite Parking Plan 2019- 2020-
Click here to see the parking plan.
Click here to see Optimist Rack Allocations & Plan.
Frostbite Parking Fees:
up to 3.04m (Optimist Rack): €100
Laser Ground Rack (limited number available): €165
Laser or Topper Racked: €125
3.05 – 4.87m: RS Feva, Mirror, 420, Laser Vago, Finn, Dublin Bay 12, IDRA 14 etc.: €165
4.88m +: Fireball, Laser Stratos: €175
Skiff up to 4.26m: Moth, 29'er, RS 200: €165
Skiff 4.27m +: RS400, 49'er: €225
CONDITIONS
FROSTBITE & JUNIOR WINTER COACHING PARKING WILL COMMENCE ON OCT 21st
LASERS & OPPIES THAT HAVE APPLIED FOR RACK SPACE MUST BE RACKED
ALL BOATS AND GEAR ARE STORED AT THE OWNERS RISK AND THE CLUB ACCEPTS NO RESPONSIBILITY FOR LOSS OR DAMAGE.
MEMBERS WILL HAVE THEIR APPLICATION FOR PARKING APPROVED USING THE CURRENT QR CODE ON THEIR BOAT IF THE BOAT.
FOR BOATS WITH NEW QR CODE AND ARRIVING TO THE FORECOURT, PLEASE COMPLETE YOUR APPLICATION USING THE ONLINE LINK AND THE BOAT QR CODE STICKER WILL BE AVAILABLE TO PICKUP FROM THE BOATHOUSE WHEN YOU ARRIVE DOWN.
PLACES WILL BE ALLOCATED ON A FIRST COME FIRST SERVED BASIS.
PLACES WILL ONLY BE AVAILABLE TO ACTIVE JUNIOR & FROSTBITE SAILORS.
RACKED STORAGE IS AVAILABLE FOR OPTIMISTS, FEVAS, LASERS AND SIMILAR SIZED BOATS