Well, we hope that it will be an RSGYC member, of which three have been nominated for their excellence in Sailing in 2019. Take a moment to vote for them- pass on the word, we want an RSGYC sailor on the podium.
Nominated on Afloat.ie are: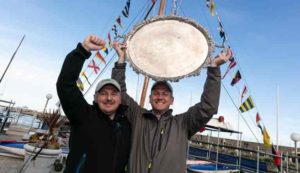 Michael O' Connor
Michael is the 73rd All- Ireland Champion Helm after winning the All Ireland championships in October. All Ireland Champion… does anything more need to be said? Michael and crew Davy Taylor (also RSGYC member and nominated below) raced the All Ireland Championships in the Flying Fifteen keelboat in a fleet of 16 invited champion sailors from across the Irish yacht racing scene. No stranger to success, Michael was the Corinthian Champion in the SB20 Worlds in Cowes in 2017, and this year he secured his place in the all-Ireland with victory in the SB20 Nationals at the RIYC.
David Taylor
Every keen helmsperson needs a Davy Taylor as his or her right-hand man when the chips are down. In 2013 he was there to help Ben Duncan win the All-Ireland in ISA J/80s, then, in 2019 he was the efficient and essential presence to get Michael O'Connor over the line as the 73rd All Ireland Champion, and received the Afloat.ie October Sailor of the Month Special Award by popular acclaim.
Jack Fahy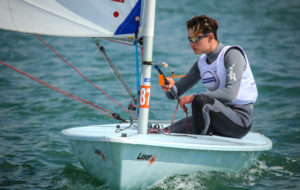 RSGYC Youth sailor Jack Fahy captained the successful Gonzaga College team in the inaugural Shanahan Cup raced at the Irish National Sailing School on January 16th, and was the Afloat.ie "Sailor of the Month" for January 2019. Jack is no stranger to silverware winning the RSGYC Vice Commodores Cup Significant Dinghy Performance in 2017 and 2018). He has proudly represented Ireland and the RSGYC since his time in the Optimist where he represented Ireland internationally, moved then to the Topper where he was Irish National Champion and represented Ireland in the Topper World Championships and then moved to the Laser, where he won the Irish Youth Nationals and then represented Ireland and the RSGYC at the ISAF Youth World Championships in Texas in 2018.
We are very proud of the RSGYC members nominated and ask for your support to vote for them now. Please click on the link below, it will take 30 seconds. Please also pass this on so that we can give all the support available to these fantastic RSGYC sailors.